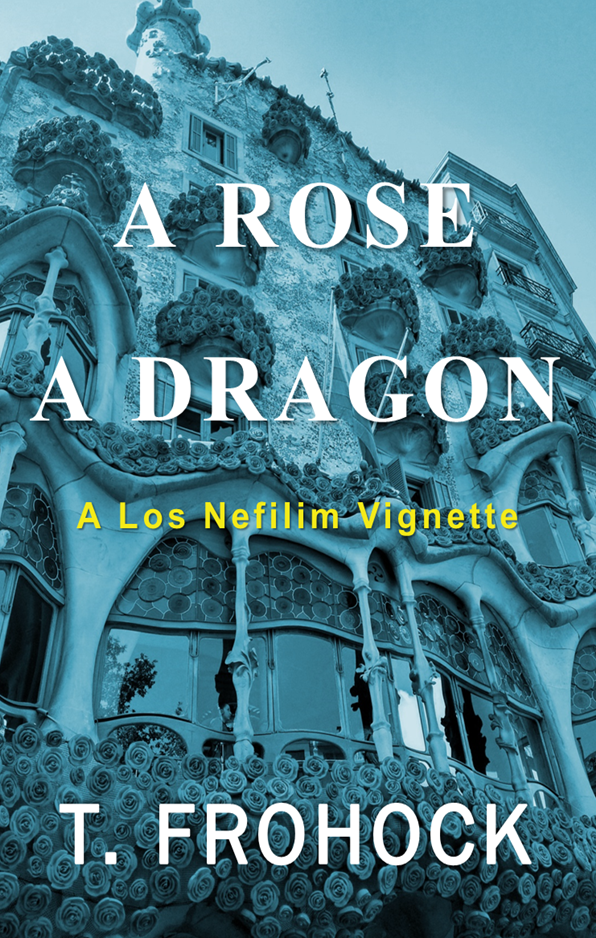 A Los Nefilim vignette with Diago, Rafael, and Miquel. In Spain, Valentine's Day is celebrated, but with nothing like the festivities that surround St. George's Day.
Unlike the Los Nefilim novellas, no one dies in this story, and there is no great adventure. It's just a slice of life scene, but since so many folks have seemed to enjoy the moments with Diago, Miquel, and Rafael, I thought you might like "A Rose, A Dragon."
Comes the night, thin fingers reach past broken glass and grit. Warm asphalt oozes open; weeds part like thin gray ribbons. Brown bottles litter the ground. The yeasty odor of old beer clings to the soil.
Skin-taker's blind face rises up. The head weaves from side to side, and then suddenly stops.
"Comes the Night" is a very teeny horror story that you can read right here.